If you're planning to add your home to houses for sale in North Carolina, there are plenty of to-dos on your list to prepare it. Deep cleaning, fixing anything that is broken, and giving rooms a fresh coat of paint are all ways to increase your chances of selling your home quickly and for the price you want. Those who want to compete in the North Carolina real estate market should also consider staging their home before they put it on the market and start showing it to potential buyers. Not sure why you should stage your home? Read more about what staging is and some compelling reasons to consider it:


What is Home Staging?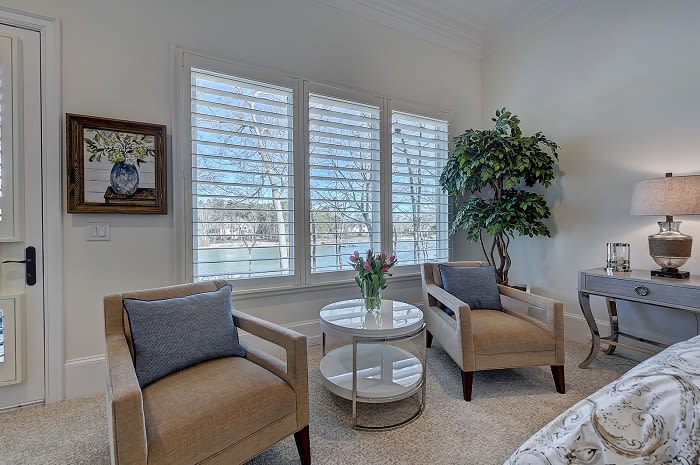 Home staging usually involves hiring a professional who is trained on how to make your home more attractive to potential buyers. Stagers remove, replace, or rearrange existing furniture, add décor, and ensure that each room is clearly designated for its use. For example, if you have a spare room that you use for storage, a stager may turn it into a home office or a guest bedroom so that potential buyers will better be able to visualize their life in your home.


Why You Should Stage Your Home
The
National Association of Realtors®
estimates that 31% of buyers increased their offers on homes that were professionally staged by an average of 1-5%. In addition, 77% of buyers felt they were able to see themselves living in a home that was staged more easily than in those that were not. Not convinced you need to stage your home before you put your home on the North Carolina real estate market? Here are more reasons why you should stage your home.
You'll start the packing process early. Before a stager begins working on your home, he or she will request that you remove many of your personal belongings to reduce clutter and provide a clean slate for them to work with. If you already have a new home, you can move your belongings early to get ahead of the game. If you don't yet have a new place to live, rent a storage unit where you can put packed items. When you're ready to move into your new location, simply grab the packed items and transfer them to your new house.
Staging makes your home appear larger. Space is important to those looking at houses for sale in North Carolina—especially now that so many people are staying at home more than they ever have. When you remove clutter, your stager is able to arrange furniture in a way that maximizes the livable space in your home. Rooms will appear larger, brighter, and more inviting. Your stager will also be able to increase the flow of each room so that buyers will feel it's easy to navigate. A home that is uncluttered, has open spaces, and has good flow will invoke positive emotions in potential home buyers and encourage them to make higher offers.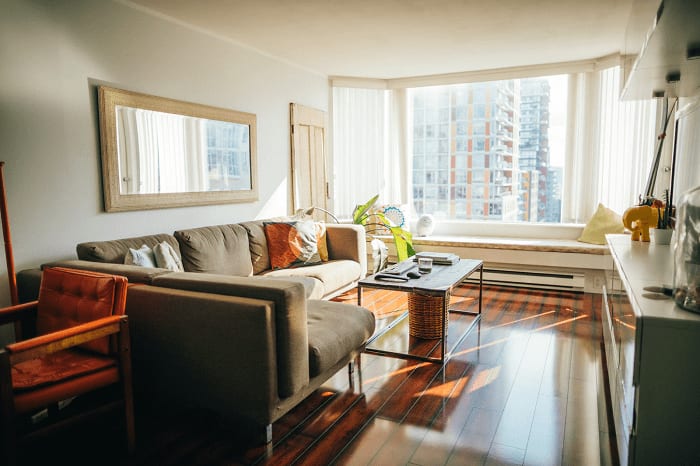 Staging gives each room a purpose. As mentioned above, a home stager will ensure that each room has a purpose and that potential buyers will not have to guess what that purpose is. Though it may seem obvious to you that a certain room could be used for a gym or a home office, those looking at houses for sale in North Carolina need to visualize each room, and the best way to make them do that is to take out the guesswork. Your stager will not leave a room empty or stage a room with competing items (such as a sewing machine and a treadmill.)
It helps your home stand out. North Carolina real estate is currently experiencing a seller's market, but that doesn't mean you won't still need to compete with others who have houses for sale. There are two ways that you can distinguish your home and make it more attractive to buyers: reduce that asking price and or make it into a nicer home. If you don't want to sink thousands of dollars into renovations or upgrades, the next best thing is to hire a stager to increase its appeal. A staged home will almost always leave a more favorable first impression on potential buyers than one that is not.
A staged home shows better online. Most of those with houses for sale in North Carolina right now are scheduling virtual showings and open houses due to the pandemic. Seeing a home online is different than seeing it in person. You need to have even more open space, rooms with specific purposes, and touches that will show up on virtual tours. A professional stager will know how to make your home pop both online and in person.
Staging highlights your home's best features. You may know that your home has a perfect nook from which to watch sunrises or a basement that is ideal for football Sunday get-togethers. However, potential buyers have no way of knowing that unless their attention is brought to these features. Your stager will work with you to discover what makes your home special and will make sure they spotlight these features so that potential buyers will notice them.
Staging can disguise flaws. It's a fact that every home on the North Carolina real estate market has at least a few flaws. Maybe your bathroom is too small, or perhaps the dining room is an awkward shape. A professional stager can either turn those flaws into advantages with clever furniture or décor choices or find ways to draw the buyer's attention away from them.
If you're ready to put your home on the market and hope buyers choose it over other houses for sale in North Carolina, you need to do two things: stage it and work with an experienced real estate agent like those at
J Cash Real Estate