North Carolina's real estate market offers a mix of small communities within reach of economic hubs. Charlotte's suburban spread includes every kind of neighborhood and provides access to the best shopping, dining, and employment opportunities in the state. Thanks to large reservoirs on the Catawba River, Charlotte has excellent waterfront small towns on both the north and west sides of the city, with the Lake Norman area being especially popular among luxury buyers.

The various small towns lining the shores of Lake Norman each offer something distinct for buyers. Below are the best small towns to visit and invest in on the shores of Lake Norman.
What is it like to live at Lake Norman?
Lake Norman is the largest man-made lake in North Carolina and one of the largest residential waterfront developments in the United States. The lake is nationally recognized for its bass fishing and is big enough for all kinds of water sports to be enjoyed. Lake Norman State Park has beautiful beaches for swimming, and more than 30 miles of trails to provide locals and visitors alike with a chance to experience North Carolina's great outdoors.

Lake Norman's popularity among full-time residents, vacationers, and investors is connected to its more than 520 miles of shoreline real estate—and the fact that it's only 30 minutes outside of Charlotte. Residents have a wonderful mix of small-town boutiques and local restaurants to choose from, with all the amenities of a major economic hub nearby.
The communities of Lake Norman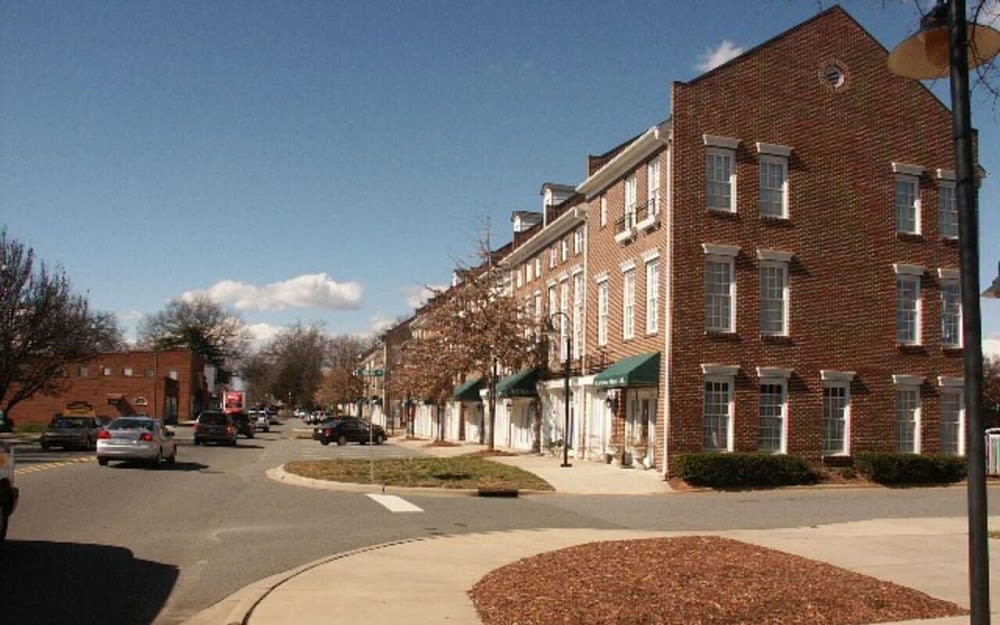 There are six different communities along the shores of Lake Norman, each offering a different vibe and personality to its residents.

Cornelius is one of the major suburbs of Charlotte and has the most shoreline on the lake. Davidson is a Southern college town home to Davidson College. It has 12 miles of green ways and bike lanes and prides itself on being friendly to pedestrians, cyclists, and students. Denver is the smallest of the six Lake Norman hamlets and remains unincorporated. It's a great place to enjoy the calm, rural living of the North Carolina countryside, and real estate in Denver feels slightly further from the beaten path.

In contrast, Huntersville is by far the largest community on Lake Norman, with a population of close to 50,000. Mooresville is often referred to as Race City USA, as the city is home to the Earnhardt family's racing headquarters, the NC Auto Racing Hall of Fame, and the luxury homes of several famous NASCAR drivers. Finally, The Point is an exclusive Lake Norman community where waterfront homes regularly exceed $1 million, and where the average sale price in the surrounding area ranges is between $400,000-$550,000.
Seller's market in Lake Norman
The current seller's market will continue to dominate Lake Norman real estate in 2022, as there are many more people looking for Lake Norman homes than there are homes on the market. The Charlotte and Lake Norman areas have major employers like Ingersoll Rand, attracting home buyers to the market from around the US. For years, new construction has focused on more expensive homes, which are typically purchased by existing homeowners ready to upgrade, and not first-time homebuyers. The supply of affordable homes is especially tight near Lake Norman, as many of the area's newest residents are first-time homebuyers. It's for this reason that a focus on new construction in the Charlotte area will likely begin to emerge in 2022, intended to broaden the supply of lower-priced homes. However, it will take a while for new construction to meet current demand, especially close to Lake Norman
Available inventory
Currently, the necessary materials needed for new home building are in short supply. Wildfires, hurricanes, tariffs, and supply chain breakdown are limiting the availability of lumber and other materials across the nation. It will be a few years before new construction will have the capacity to meet current demand, but this presents a bright side for existing Lake Norman homeowners, as real estate values will likely continue to trend upward.

If you have the buying power, the earlier you invest in Lake Norman waterfront real estate, the better your return on your investment stands to be. Despite the size of the lake itself, Lake Norman's waterfront properties will always be in tight supply—and the lake's proximity to Charlotte builds on a natural source of buyer demand. This keeps Lake Norman's waterfront value high over time.
New developments
There are a variety of new developments coming available in the Lake Norman real estate market. Here are a couple that J.Cash Real Estate would be happy to help you explore.

LangTree Lake Norman

LangTree Lake Norman is a newly thriving community with a robust list of upscale amenities certain to help you feel right at home. Luxury parcel lockers offer security for deliveries, the 1,700-square-foot fitness center keeps residents energized and active, and controlled access and garage parking help residents feel secure throughout the day. Plus, with an on-site dog park, your pets will fit right in.

Watermark

Find Lake Norman luxury condominiums at Watermark in Cornelius. Conveniently located and with a fully fledged roster of high-end amenities, it's no surprise why people love living here. Private elevator access, sweeping twelve to fourteen foot ceilings, and a dazzling pool and deck area for summertime relaxation is just the tip of the ice berg at this new condo construction.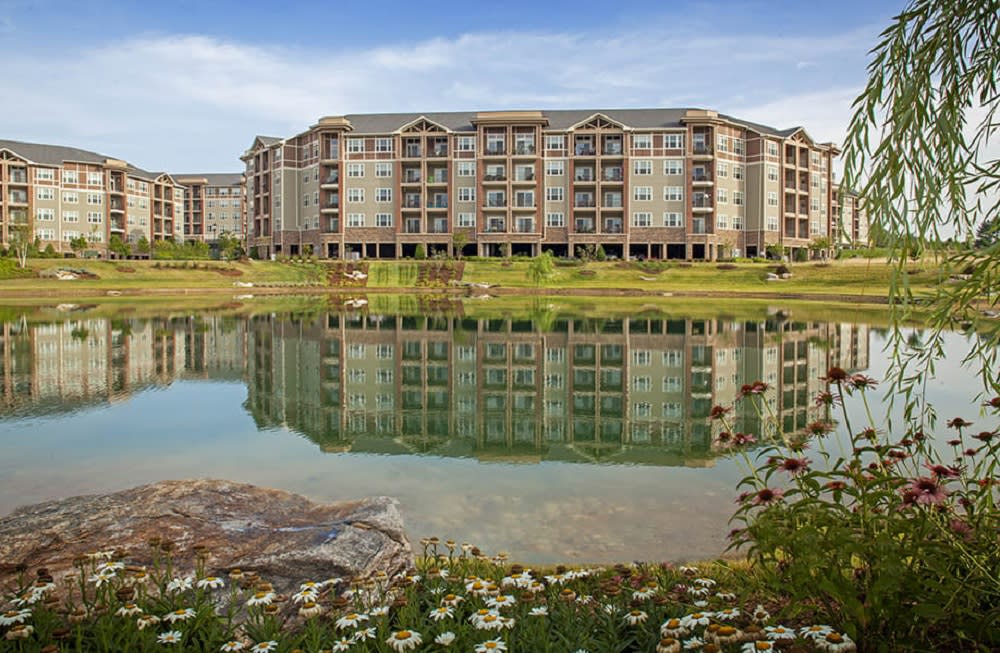 Credit: LangTree Lake Norman Apartments
Investment opportunities
Withmortgage rates staying low, 2022 will be a smart year to invest in Lake Norman real estate. While supply is low for homes in the lower price range, it's still favorable for luxury homes as buyers continue to look for larger spaces with ample waterfront. If you've been considering purchasing a second home or an investment property on the waterfront, don't wait. Beat the rush of buyers entering the market this coming spring, and begin interviewing Lake Norman real estate agents. Ideally, you'll want a REALTOR with local knowledge of each of the lake's distinct communities, and who has access to properties that haven't been listed yet—but will be available soon.
Shopping homes for sale near Lake Norman?
If you're looking to make the move to a Lake Norman community in North Carolina, the experienced real estate agents atJ.CASH Real Estate have the connections to help you find the ideal home or investment property to fit your lifestyle and budget. A team of seasoned negotiators will make buying or selling in today's hot market easier and will assure that you're getting exactly what you're looking for.