The warmest days of the year are behind us, and we have plenty of chilly months ahead before the temps once again begin to rise. Not only do fall and winter mean holidays, fuzzy sweaters, and lots of hot cocoa, these seasons — especially winter — can also mean a waning interest in buying homes. Though the pandemic has changed how much seasonality affects the market, it's still a recognized fact that many homebuyers may choose to wait out the colder months before returning to home shopping in the spring. If you need to sell your home this winter, you may be afraid that you will get less than you would during the spring or summer or that your home will linger on the market. However, with these tips, you can increase your chances of success and ensure your home can compete against other North Carolina homes for sale during the winter months.
Why winter is sometimes a good time to sell
Many real estate experts acknowledge there are fewer people looking at North Carolina homes for sale during the winter months. However, most feel that the buyers who do venture out are more serious than their warm-weather counterparts. Another bonus? Because many sellers believe that winter is a bad time to sell, they will pull their homes from the market until it heats up, which results in less competition for you. Buyers may also be looking to buy before the end of the year to take advantage of the tax breaks of buying a house. Add in the fact that most people have time off from work during the holidays — time they can spend searching for houses — and that they realize their own homes are inadequate after having large numbers of families in for Thanksgiving or Christmas, and you've got a situation that could actually be ideal for selling your home.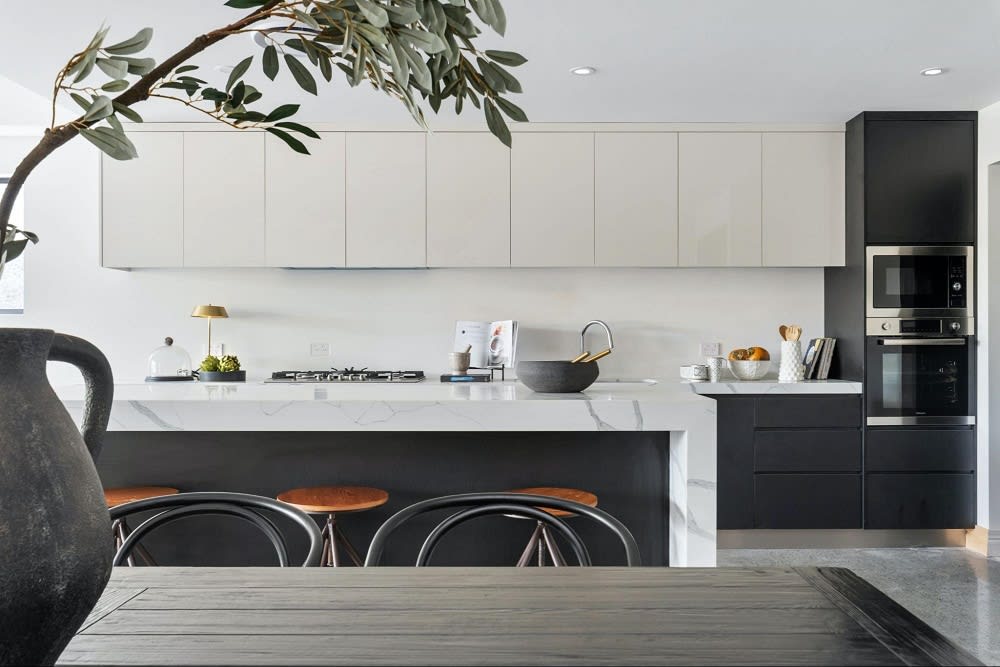 Tips on selling your home during the winter
So how do you reach those buyers who are motivated to buy North Carolina homes for sale this winter? It's all about prepping your home correctly, strategically marketing, and having the right expectations. Here are some tips to help you succeed:

◾ Keep the holiday décor simple. While it's OK to have a few items of décor up as accents, don't go all-out as it could put off potential buyers.

◾ Play up the cozy. In colder months, buyers want to feel that a home is cozy and warm. Give them that impression by cranking up the fireplace, burning candles, and throwing some high-quality, fluffy blankets over chairs or couches.

◾ Update your décor. North Carolina homes for sale in February that still have Santas on the lawn will be viewed as neglected. Take down the Halloween décor by the first of November and remove all Christmas décor once the holidays are over.

◾ Make it safe. Though North Carolina homes may not get as much snow as other parts of the country, it's still very possible in the winter months. Prior to showings, shovel all snow and ice from walkways, driveways, and porches to make your home welcoming and safe for interested buyers.

◾ Market it online. During the winter months, buyers of North Carolina homes for sale are more likely than ever to curl up on their couches and look for homes they are interested in online. Work with a North Carolina real estate agent who can help you develop a strategic marketing campaign that incorporates landing pages, social media ads, retargeting campaigns, and Google ads.

◾ Manage your expectations. Though there will still be plenty of interested buyers during the winter months, remember that your home may not fly off the market like homes were doing in the summer and early fall. If you have less interest than expected, resist the urge to lower your price or pull it off the market.

◾ Don't forget the landscaping. Just because it's cold and dreary outside doesn't mean you can neglect your landscaping. Adjust your tasks and focus on layering on fresh mulch, keeping dead leaves at bay, and removing dead vegetation. You can also add some color by hanging seasonal wreaths or featuring evergreen topiaries.

◾ Use a variety of photos. Winter is not the ideal time to have photos of North Carolina homes for sale taken. Though you should still get pro photos taken now, also include some from other seasons in the listing so that prospective buyers can see what it looks like in the spring and summer.

◾ Check the furnace. Don't wait until there are potential buyers in your home to figure out your furnace needs some work (or worse yet, to be replaced.) Even if the temps haven't dropped yet, turn on your heater to make sure it's in working order. Better yet, hire a professional to come in and do an inspection so you know everything is good to go.

◾ Focus on lighting. Cut through the gloom so your home is appealing no matter what time of day or night this winter by adding spotlights or path lighting. You may also want to leave interior lights on even when you're not home so prospective buyers driving by will have a favorable impression.

◾ Keep it warm. When you're hosting showings, set the thermostat at around 70 degrees. If you are no longer living in the house, you or your North Carolina real estate agent should show up an hour or two prior to showings to turn up the heat so it's toasty before buyers arrive.


In the current environment, there is no bad time to list North Carolina homes for sale. Though there may be fewer of those who view your home, you'll likely find that the ones who do look are more motivated to buy. Ready to start the listing process? Reach out to Julie J.CASH Real Estate for top-tier customer service.