When you are in the market to buy a house or are selling your current home, working with a top real estate agent is a must. We all have the ability to browse the internet for home listings, but when it comes time to actually purchase or list your home for sale in North Carolina, working with a top agent is paramount for optimal results. Finding someone with plenty of experience and references will always elicit better results than working with an inexperienced REALTOR or trying to manage the home selling or buying task yourself. The right agent can mean the difference between making an offer on your dream home or your biggest mistake — choosing a top agent can help you avoid the latter. Let's further explore the benefits of working with a top real estate agent in Mooresville, NC like those at J.CASH Real Estate:
Top agents are real estate market savvy
Navigating Mooresville's housing market can be challenging and tedious, but it's much easier to handle with a top agent by your side. A leading agent will know the real estate market like the back of their hand. They will know how to address things according to whether it is a seller's or buyer's market and will mark a path you can follow per your objective.

With a thorough understanding of real estate market trends and properties selling in your neighborhood, your agent will help you set a listing price. A top agent will be realistic when setting prices, utilizing market trends, Top agents network with other top agents, developing strong relationships based on trust and experience working together. These connections are key, as they know who is transacting within your market and can quickly identify and target buyers for sellers or off-market properties for buyers before other agents. Working within a tapestry of other esteemed REALTORS who have the inside scoop on available listings and prospective buyers gives you the upper hand when buying or selling.

Beyond their connections with other real estate agents, leading agents have contacts at City Hall and local industry. If one of the region's top employers is expanding or laying people off, they know about it and how it will impact the housing market. If someone is pushing a zoning amendment that will impact specific communities, they often can inform you before it hits the news.
Top agents care about their clients
Leading agents will happily invest time in building strong relationships with their clients because they understand this is more than a transaction. The real estate industry is saturated with discount brokers who transact real estate sales much like a car purchase, with little regard for client consideration. As jobs for real estate agents expand, more and more inexperienced agents are trying to make a quick buck. An experienced agent can handle anything thrown at them and put their heart and soul into their job. They will not treat you like a paycheck.

Although it may not appear obvious, most consumers require more from their agent than a simple discussion about costs and a handshake at the end of a transaction. Top agents are trusted advisors who maintain long-term relationships with clients who understand their value. Clients respect their expert opinions when managing their real estate investments because that respect is reciprocated, and the way real estate agents treat their clients speaks volumes.
Seller benefits
Top real estate agents know their numbers and will price your property accordingly, bringing your listing the most traffic and selling your home for top dollar quickly. Additionally, top agents negotiate the strongest contracts for their sellers. In a seller's market like Mooresville, leading agents can quickly identify the most highly-qualified and motivated buyers and provide a flawless transaction for their sellers.
Buyer benefits
Working with a top agent is a surefire way to find your dream home because they will ask all the right questions to lead you there. They will quickly identify a buyer's lifestyle and target the right neighborhoods and properties for their clients. Top agents are motivated by success, which in this case, is reliant on helping you buy the home of your wildest dreams. Their investment will match yours, ensuring you find a home that suits all of your desires and needs.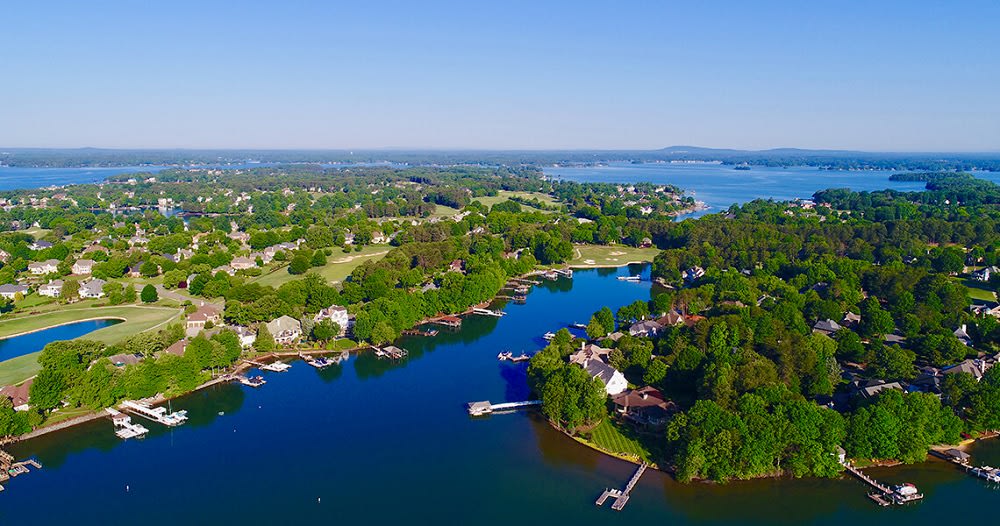 Credit: J.CASH Real Estate today. This team of professionals believes that clients come first, placing their satisfaction above all else. When working with this esteemed real estate group, you are guaranteed a luxury experience, unrivaled expertise, and optimal results!