Whether you're putting your North Caroline home for sale or keeping it as a far-off possibility, readying your home for the market is never a bad idea. The market has likely changed since you last had a home on the market, and your property might be in need of a few updates. But what do buyers want? And which changes will give you the best ROI? Here are eight ways to boost your home's ROI.
Landscaping
You don't have to have elaborate gardens to successfully cash in on landscaping, but you should have a well-maintained outdoor area. After all, your home's landscaping is usually the first thing passersby notice. A well-maintained green area usually equates to a well-maintained home interior, so begin by clearing out any weeds, branches, or other debris. If you have a front yard, be sure to tend to it by keeping it trim and as green as possible. You may also want to invest in some new plants, flowers, or window boxes. Head to your local garden center and work with an expert to ensure you're designing the right landscape for your space. You can also explore the many online resources out there to help you wow potential buyers with a pristine outdoor area. The average ROI of landscaping is 100%, so don't hesitate to invest in this space.
Exterior
Your North Carolina home's exterior is the other thing people will notice right away. Give your front walkway and steps a power wash. Look out for chipped paint, broken shutters, or out-of-date awnings and hardware. Today's buyers like to see large, modern home numbers and brightly colored doors. They make the home pop and attract the eye's attention. Make sure your exterior trim is bright and crisp and doesn't clash with your house's color. You should also consider replacing your mailbox if it's damaged or out of date. Updating these things are low-cost DIY tasks that really contribute to making your home look coordinated and welcoming. The average ROI of these exterior improvements is about 95%.
New Windows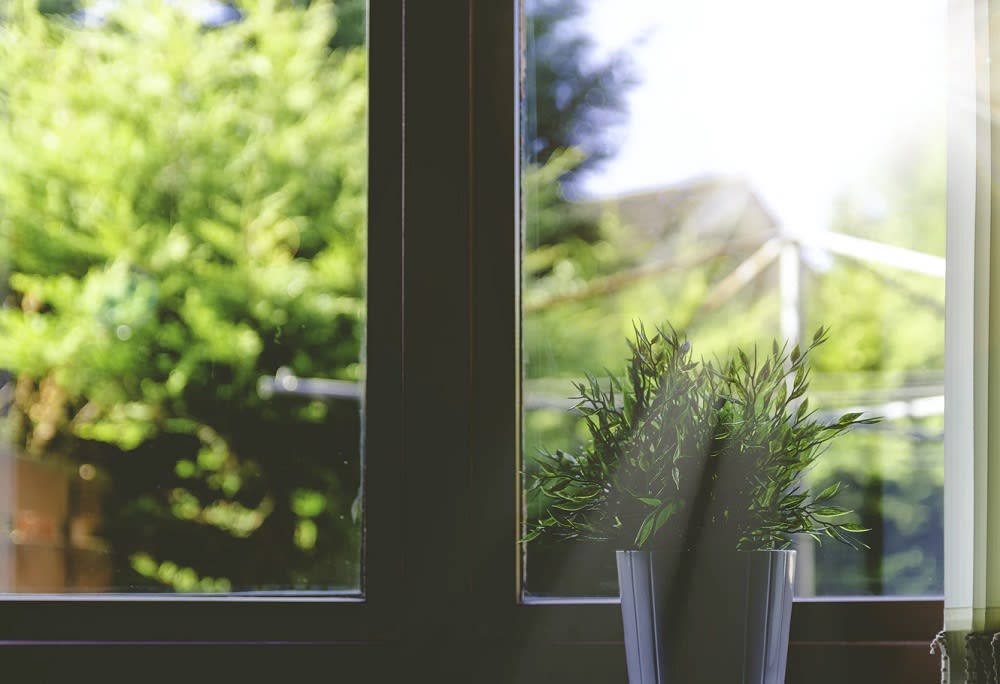 Today's buyers are eco-conscious and like seeing new windows in a potential North Carolina home. New windows look sleeker, are easier to maneuver, and are key when it comes to keeping heat or cool air inside. Many of today's windows are energy efficient — some can save you $500/year in heating and cooling costs. There are many options to consider. You may also be able to receive a tax rebate for your energy-efficient windows, so do your research! Window replacement has a typical recoup of 89%.
Bathroom
Bathrooms withstand a lot of wear and tear, so today's buyers pay extra attention to clean, modern spaces. If your bathroom needs considerable updates, like a new tub or toilet, consider investing in a soaking tub or smart toilet.Soaking tubs are all the rage right now because of their sleek exteriors and luxurious features. Pair a soaking tub with a smart toilet, and you'll have a bathroom that's very with the times. A full bathroom remodel can range anywhere from $5,000 to $25,000, with tubs and showers taking up the bulk of the expenses. If you'd rather just make small improvements, consider a fresh coat of paint in a soothing color or re-caulking your tub. Grouting your own tiles is also relatively easy and low cost. A bathroom renovation usually yields a recoup rate of about 67%, making the investment worthwhile.
Kitchen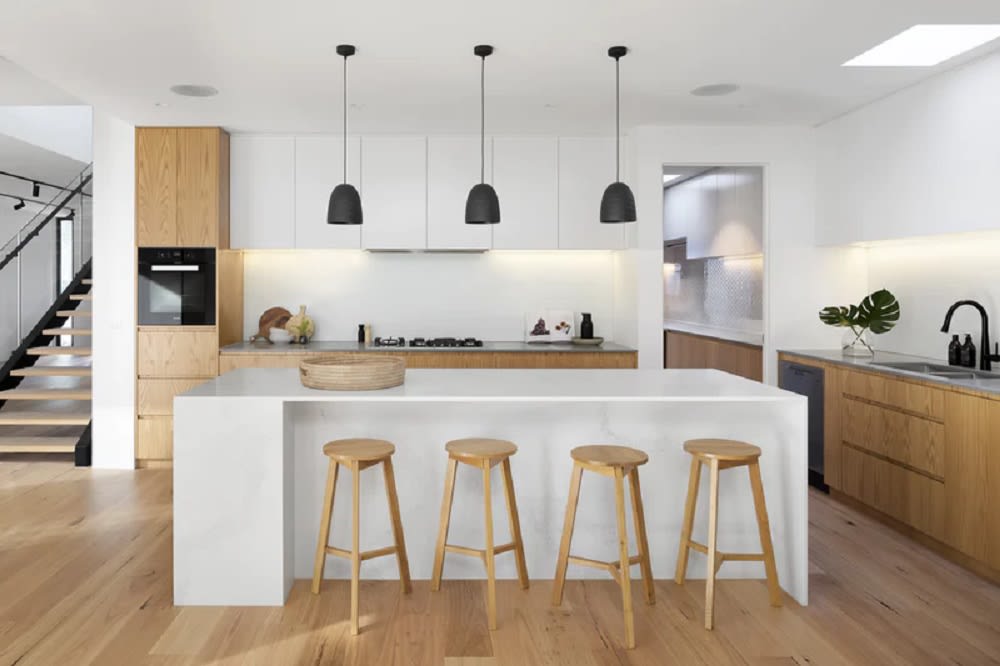 Next to the bathroom, the kitchen is one of the most important rooms to upgrade. Today's buyers love modern, maximalist kitchens. Dark cabinetry and bold hardware — like bronze or gold handles — are very popular right now, as are induction stovetops and glass countertops. For a DIY approach, sand down your cabinets and paint them navy, forest green, or dark grey. You can also easily install a motion-sensor sink, as well as paint the walls to complement your new cabinetry. Depending on how much you're looking to spend, a minor kitchen remodel can yield a recoup of over 80%.
Basement
If your home has a basement, a great investment is transforming it into a usable area. Basements make great additional bedrooms, offices, or play areas for kids. First, make sure your basement doesn't have leaks and is free of flood risk. Then, you can begin the process of sprucing it up. A simple option is to add a seating area, television, and area rug or carpeting. If you want to get fancy, add a wet bar and some games. You could also consider turning the basement into a small apartment, which makes for an easily rented room. Finishing a basement can cost anywhere from $6,500-$18,500, depending on what you want from the room. It may be a large monetary investment, but it's one that packs a punch. The average ROI of basement remodeling is about 90%, depending on the remodel.
Master Bedroom
The master bedroom is a space where buyers want to feel at home. When they visit your space, they should walk in and immediately be able to envision themselves feeling comfortable. If you have carpeting, do a deep clean or replace it entirely if it's too outdated or worn. Hardwood floors have always been popular but are especially in keeping with today's natural design trend. Your room should also look as well-lit as possible. If natural light is lacking, invest in some chic and modern light fixtures. Add some maximalist throw pillows or a statement-making headboard, and you've got a memorable master bedroom. Updating your bathroom can yield an ROI anywhere from 40% to 80%, so doing it right is crucial.
Living Room
You'll want to invest some time and money into staging your living room. A cluttered, obviously personalized space will turn away buyers, who want to be able to envision themselves in your space. Try to limit personal belongings and touches, like pet beds, children's toys, or general clutter. Next, look at today's design trends. Maximalism is making a comeback, so look for bold furniture and accents — colorful pillows, patterned wall prints, round furniture. These pieces will help your home sell and will likely make your future home look even better!

These small updates can yield a 66% recoup, so embrace the trends!
Interested in North Carolina real estate? Contact Julie Cash for today's best listings.