Homeowners are always looking for ways to add value to their home—whether it's monetary value in order to sell, or in enjoyment value in order to maximize time spent in the home. Whether you plan to list your house among other North Carolina houses for sale in the near future or just want to increase your happiness in your home, consider these design trends when you choose your next upgrade project.
1. Recessed Lighting
The right lighting is everything when it comes to increasing value and making North Carolina homes attractive to potential buyers.
2. Hardwood Floors
Hardwood floors are back in a big way and there is a strong correlation between the installation of hardwood floors and an increase in value of North Carolina homes. According to realtor.com, adding hardwood floors can increase your house's value by as much as 2.5%. When it comes to installing hardwood floors in your home, the design and type of materials you use matters. For example, the wrong placement of planks, such as in a herringbone pattern, can make your home look dated. And while authentic hardwood is preferable, those who are on a budget can choose synthetic hardwood options to add beauty without breaking the bank. If you're considering adding hardwood floors, make sure you consult with a design professional who knows how to choose the right types of floors to increase the value of North Carolina houses for sale.
3. Custom Closets
Those who are looking for North Carolina houses for sale will pay special attention to the master bedroom. A large, well-designed walk-in closet will add value to your home and encourage buyers to make offers. The cost of installing custom closets varies widely and is based on the configuration of your space as well as how extensive and luxurious you want the closet to be. The great thing about installing custom closets in your master bedroom is that you can benefit from them prior to selling as they add functionality and enjoyment to your space. Once you decide to sell, estimates state that a closet renovation will return nearly 60% of your investment.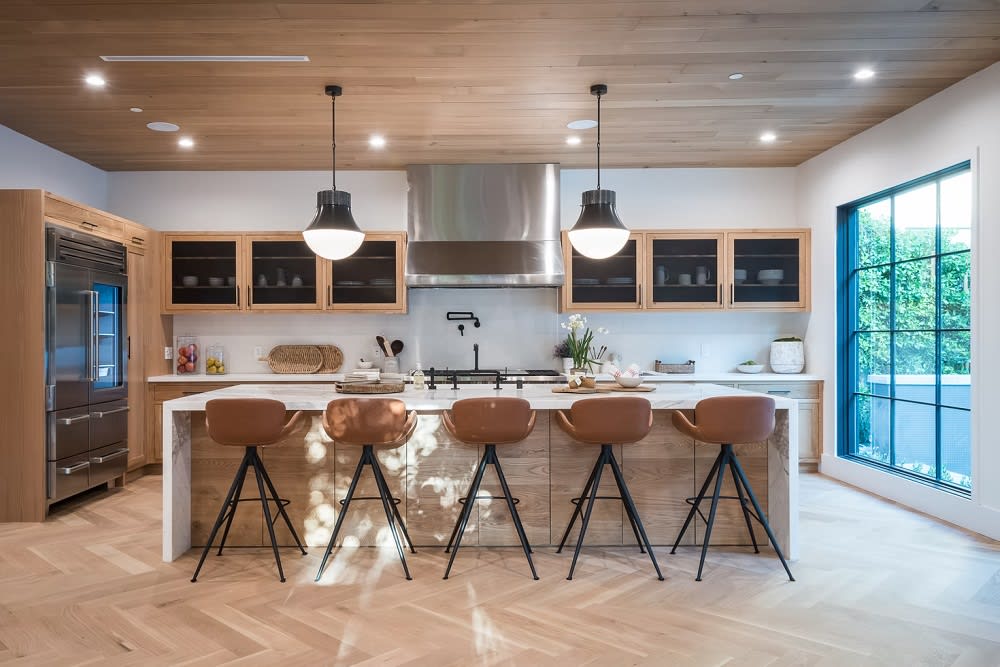 4. Upgraded Kitchen
The kitchen has never been more important to buyers of North Carolina homes. When the pandemic hit, the kitchens became a place not only to cook, but also a room in which to gather, entertain, dine, and relax. To add value to your home, your kitchen needs to be both functional and aesthetically pleasing. Even minor kitchen upgrades that involve new flooring, countertops, cabinets, and lighting can have a big effect on your value and can return up to 81% of your investment. If you really want to make your home stand out and up the value, consider a major kitchen remodel that reconfigures the space, replaces outdated appliances with smart options, and transforms your kitchen into an oasis for potential buyers.
5. Added Storage
Ensuring all the rooms in North Carolina houses for sale appear uncluttered is at the top of every professional stager's checklist. You can achieve this goal (and increase the functionality of your home) by adding extra storage throughout your home. In addition to updating closets and other normal storage spaces like basements or garages, you can also add storage in sneaky places like under the stairs, in a mudroom bench, in the walls in the form of recessed dressers, and with on the wall or overhead pot racks for the kitchen.
6. Paint
Every real estate expert knows that a fresh coat of paint can transform a room. If you're trying to increase your home's value so you can list it among other North Carolina homes for sale, painting is a must. Though your focus should be on rooms that are painted in unique colors or that have become faded or are scuffed, painting your entire home is never a bad idea as it will make everything look fresh and new. Choose warm, neutral colors like off-white, beige, or tan to increase the illusion of space and to appeal to the broadest range of potential buyers.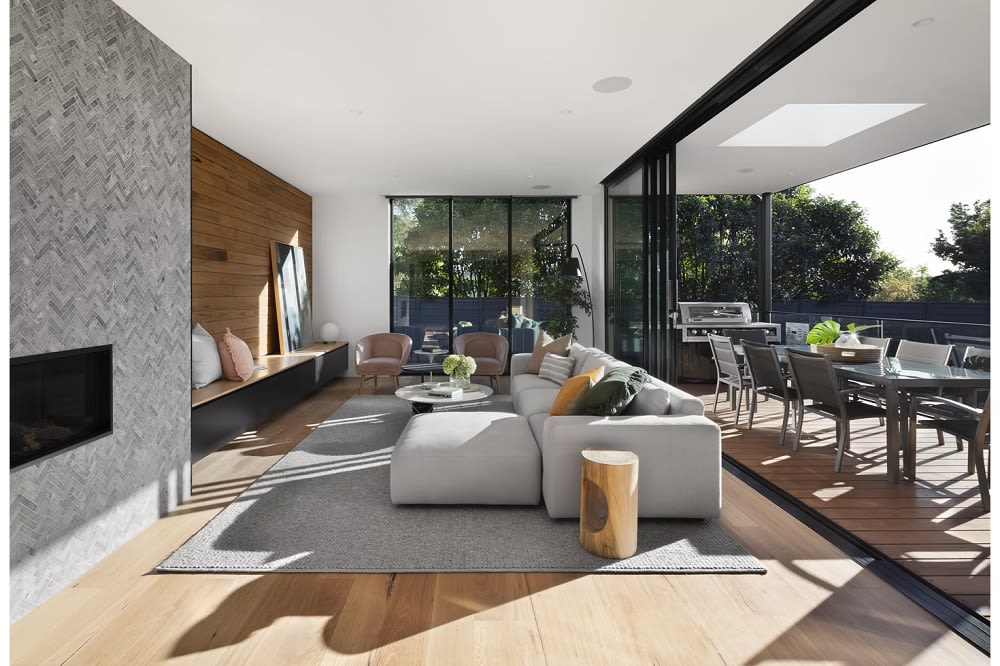 7. Increased Energy Efficiency
An energy-efficient home helps you save on utility bills and keeps your family comfortable throughout the year. It's also a great way to add value and impress those who are looking for North Carolina homes when it comes time to sell. Consider adding LED lighting, upgrading outdated windows, switching out older appliances for smart versions, and adding a smart thermostat to maximize your home's efficiency and increase your value. Simply replacing windows can do wonders for your home and the project will return nearly 75% of your investment when you sell.


Whether you are prepping your home for the market or simply want to perform some updates so you and your family can enjoy your living situation more, knowing which design trends add to your home value will help you make solid choices. Ready to begin the process of preparing your home for the market? Reach out to trusted agent Julie Cash for advice on adding value to North Carolina homes and for expert selling guidance.