In the face of considerable challenges, 2020 was an excellent year for real estate in Charlotte and the Lake Norman region. Despite the pandemic and concerning economic trends in other sectors, home sales rose from 2019.

In Cornelius, homes sold were up 5.8% in 2020 from 2019. Mooresville and Huntersville increased 6.9% and 8.3%, respectively. Other communities fared even better. Davidson was up 23.4%, and Denver saw an increase of 25.8%. Prices were also on the rise.

Ultimately, the latter half of 2020 was all the more remarkable considering the bleak outlook in spring. After a sluggish market, driven mainly by uncertainty surrounding the pandemic, the rebound surprised most local and national experts. It's continued unabated since that time.

But will 2021 bring similar conditions?

Although expanding vaccination rollouts and a slow return to normalcy are on everyone's wish list for 2021, the pandemic will continue to inform the market. The conditions present at the end of 2020 — high demand, low inventory — won't simply fade away.

The competition will be high, sellers happy, and — barring any unforeseen events — there will be a return to a more reliable seasonality in the market. How reliable? Let's take a deeper dive into five real estate trends to watch in 2021.
Increasing Prices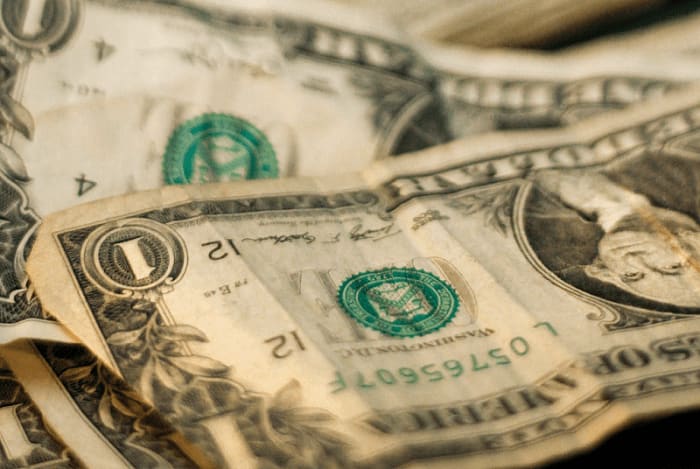 At the start of 2020, there was a demand for housing, but homebuyers appeared comfortable taking their time to find the right deal. That changed after the two-month spring shutdown when listings dried up and real estate went virtual.

As we entered summer, buyers returned in increased numbers fueled by pent-up demand and the desire to stay ahead of changing market conditions. Interest rates were low, and the pandemic created a need for more flexible housing and, more specifically, additional space.

The Lake Norman area proved a natural destination for fulfilling those needs. The influx of buyers meant that prices increased, as well. The median sales price in Denver was $359,000, up 4.1% from 2019. Mooresville was $335,000, up 9.9%. Davidson was $415,000, an impressive increase of 12.9%.

Heading into 2021, demand is expected to remain high, even as it falls into more predictable seasonality. Last year, a slow spring gave way to a transaction-heavy late summer, fall, and winter. Demand will jump again as we get close to April, and those who held off moving in 2020 evaluate their current living situations.

Due to steady demand and recalibrated lifestyles, housing will remain a hot commodity in and around Lake Norman. As such, prices will continue to rise throughout 2021, potentially leveling off late in the year.
Low Inventory
Lake Norman has been a hotbed of new housing development for some time. Mooresville, in particular, leads the region in new construction as well as overall inventory. Even then, Mooresville, along with the remainder of the area, struggles to keep up with demand.

Thus, you can expect the rising price trend to continue because the inventory of both resales and new homes will lag throughout the year. Unlike in other parts of the country, the pandemic didn't necessarily slam the door on development, but it did slow its ability to maintain pace with those in the market for a home.

Also hampering inventory is the lack of listings. Market apprehension led to the absence of listings in mid-2020, but that's no longer the case. The hurdle now is that when a home hits the market, it's under contract almost immediately.

Mooresville, for example, while a bit of an outlier, averaged just under 30 days on the market entering 2021. In the slightly pricier Cornelius, it's a similar story. Average days on the market heading in the new year came in at less than 40 days.

Barring any unforeseen circumstances, the development will continue to pick up throughout 2021. However, inventory won't fully satisfy demand, which will make the next 12 months an excellent time to list a home.
Interest Rates Remain Low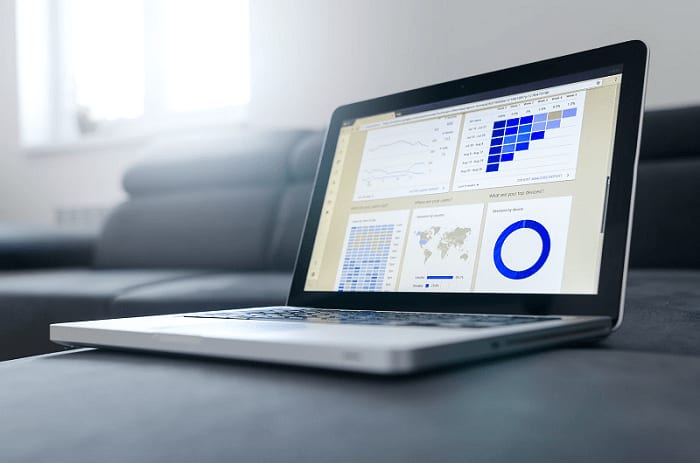 One of the most critical factors in the pandemic real estate market — and arguably the primary driver in buyers flooding the market — is low-interest rates. Rates were already down before the outbreak of the coronavirus.

To appreciate how dramatic the drop has been, it helps to look back to the start of 2019, where the rate for a 30-year fixed-rate mortgage sat at 4.46%. Since that time, there's been a steady decline: 3.77% in July 2019 and 3.62% entering 2020.

Then the coronavirus hit. Rates dipped to 3.45% in March, and given the uncertain economic conditions, the Fed committed to maintaining a low rate threshold for the foreseeable future.

As of December 2020, interest rates were at once unimaginable lows — a 30-year fixed-rate loan hovered between 2.5% and 2.75%. Today, a month into 2021, a 30-year fixed rate is 2.79%. A 15-year fixed rate is 2.23%.

Buyers appreciate that low rates counter the rising home prices. The prospect of getting more homes for less money overall continues to fuel the market. The success of 2021 will largely depend on rates remaining low.

Signs point to the first half of the year being the time to take advantage. Although rates are expected to remain fairly consistent, they will rise throughout 2021. For a 30-year fixed mortgage, rates may increase to as much as 3.25% by year's end.
Shifting Priorities and New Buyers Entering the Market
One of the more well-reported aspects of the pandemic's impact on housing was the sudden allure of suburban or rural markets. Certainly, there was plenty of movement from urbanites opting out of more densely populated city centers, but the departures had far more nuance.

Yes, homeowners transitioning to work-from-home arrangements required more dedicated space. So too did the other family members who had to live, work (or study), and play under the same roof. Needs also included residences with more outdoor spaces — large yards, pools, or kitchen patios.

Working from home may not be for everyone, but a sizable segment of buyers also fell in love with the lack of a commute. Should working from home becomes a more permanent fixture in the business community, expect more home shoppers to head further outside of the city. However, the jury is still out on whether this is simply a short-term fad or a longer-term trend.

Other homebuyers, hoping to take advantage of historically low-interest rates, accelerated future relocation plans. This combination of immediate needs and expedited schedules was a boon for the Lake Norman region. Home sales exploded in 2020, especially luxury sales. In 2019, a few more than 200 homes sold at or above the $1 million mark. In 2020, that number climbed to more than 350.

It may not be as feverish, but 2021 is set up to be a busy year for home sales. In addition to home buyers continuing to reevaluate what they want from their home — livability, flexibility, long-term peace of mind — another group is looking to secure the keys to a new home.

Many millennials will be entering the fray as first-time home buyers over the next three years, and not all of them will be tied to urban areas. A majority will look for space to grow their families, while others will take advantage of the growing push to work from anywhere.
A Digital Frontier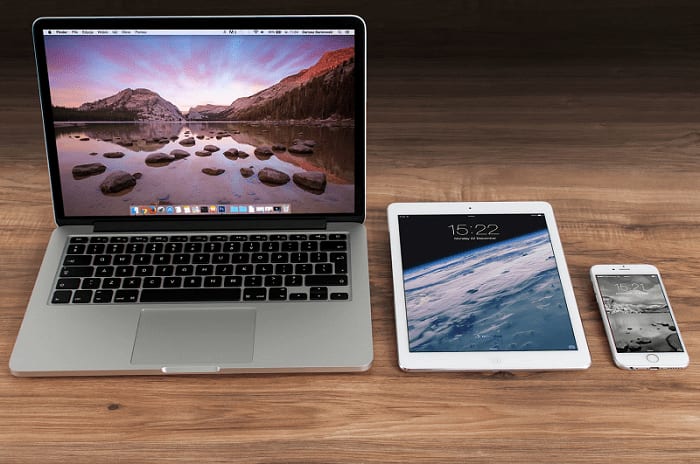 Finally, the pandemic made an already tech-savvy populace even more reliant on conducting their business digitally. The ability to work remotely led to the sudden need for many homeowners to reconsider how they work and live.

Like many other sectors, the real estate industry had to adapt. The majority of new home searches — 95% — already involve some form of online search. Continuing the trend from last year, 2021 could prove a huge turning point for multiple aspects of digital house hunting.

Buyers (and sellers, for that matter) will be expected to move as many transactions as possible online — everything from first tours to final document signings. Live virtual tours were increasingly successful as the year wore on. So too were remote closings. And if you had to meet someone face-to-face, general communication could easily happen via Zoom or FaceTime.

While some things will remain firmly face-to-face — home inspections are not ideal over a two to three-hour Zoom call — new tech-centered approaches will make the home buying experience both safer and more convenient.

There's plenty to look forward to in 2021. With a hot market, continued low-interest rates, and a return to more predictable seasonality, Greater Charlotte and Lake Norman real estate markets are in for a banner year.

Ready to explore the best of North Carolina real estate? Contact J.CASH Real Estate today to start your home buying (or selling) journey. From Davidson real estate to homes for sale in The Point, allow the J.CASH firm's experience and expertise to be your guide through Greater Charlotte and the Lake Norman Region.